Animal Saviours are thrilled to announce that we are offering a unique opportunity to join a team of conservationists at Mankwe Ecology and Field Research Center in South Africa, to assist in horn trimming some of their rhino and learn more about African wildlife conservation on the front line. This seven night trip of a lifetime includes airport transfers from Johannesburg Airport to the reserve, all meals during your stay, and a plethora of bush experiences, including, game tracking and anti-poaching demonstrations, and talks from wildlife and conservation experts throughout the week. There will also be multiple game drives during the trip, giving you the chance to observe and learn about all the animals who call Mankwe Wildlife Reserve their home and there will be a day trip to the Pilanesberg National Park, where you will have the chance to see the Big 5. The pinnacle of your trip will be the opportunity to assist in the mammoth task of tracking, sedating, and safely trimming the horn of a white rhino. During the horn trimming process, you will observe these magnificent animals up close, touch their skin and listen to them breathe and get a deeper understanding of why it is so important to protect and preserve this amazing species.
The professional equipment and personnel required to perform the horn trimming safely, which include a helicopter, experienced pilot, dart guns, and specialist veterinarians, is essential for the procedure to be performed safely and quickly but is it an expensive process and this procedure gives the rhino a 92% better chance of survival. Your support will help fund this extremely costly, but necessary, procedure as well as the anti-poaching teams who protect the rhino day in and day out.
The size of the Animal Saviours group will be limited, so it will be important to register your interest as soon as possible. The cost for this seven night experience will be £980 per person, excluding flights to Johannesburg, dates will be from April 29th to May 6th 2023.
For full details of this once in a lifetime opportunity please visit the Rhino Conservation Experience page on our website
Wildlife Experiences
This year we are happy to announce that Willows Hedgehog Rescue will be benefitting from aid with their veterinary care from Animal Saviours. For the last 10 years Willows has been rehabilitating injured and vulnerable hedgehogs, with the ultimate goal of returning them to the wild. Hedgehogs are under increasing pressure as their habitat shrinks and Willows important work is more important than ever. You can learn more about Willows and what you can do to support their work here: https://www.willowshedgehogrescue.co.uk.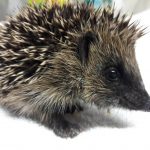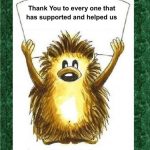 Animal Saviours has extended its support of Wychbold Swan Rescue, which continues to do amazing work, into 2020. You can find out more about them here: http://. www.wychboldswanrescue.co.uk.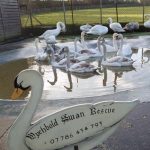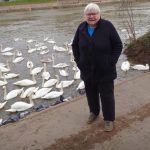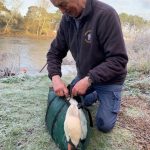 We are also continuing to support Penny Ha'Penny Horse & Pony Rescue, the work of Sue Penny is an inspiration and you can find out more about the work of the charity here: http://www.pennyhapenny.org.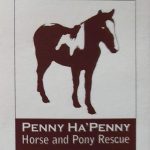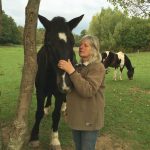 UPDATE: July 2019
Care For Wild Update:
After another visit to Care For Wild Rhino Orphanage in South Africa, Animal Saviours has pledged to continue supporting this amazing cause. This year we're raising funds to help CFW build another shelter and  enclosure to house an additional K9 anit-poaching team member.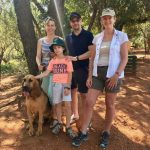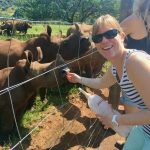 We have also managed to get the fabulous Sandra Raw of Worcester Dogs and the Clever Dogs Company on board to help us with fund-raising. Sandra is also passionate about rhino conservationand works closely with Mankwe Wildlife Reserve in South Africa. Where she has been instrumental in training their K9 anti-poaching unit in how to track scent and blood trails.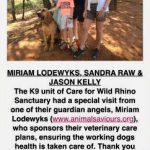 UPDATE: April 2020
For 2020 we have added a fourth charity which is benefitting from aid from Animal Saviours with their veterinary care. We have chosen Willows Hedgehog Rescue, who have been doing fantastic work since over the last 10 years rehabilitating injured hedgehogs, with the ultimate goal of releasing them back into the wild. You can find out more about their work and how you can support them here: https://www.willowshedgehogrescue.co.uk
We are continuing to support the excellent work being done by Jan Harrigan at Wychbold Swan Rescue.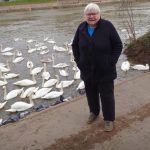 Penny Ha'Penny Horse & Pony Rescue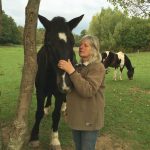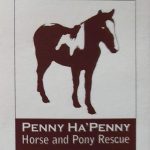 UPDATE: March 2018
After some long discussions and analysis of our objectives, the Trustees of Animal Saviours have elected three local charities to receive a regular monthly contribution towards their veterinary costs. We have set up monthly Standing Orders paid directly to the relevant veterinary practices in the name of the three chosen charities. The charities who are receiving funding for this year are:
Penny Ha'Penny Horse & Pony Rescue
P.U.P.S
You can learn more about the wonderful work these charities are doing by clicking on the links above.
The Trustees will review this selection at the end of 2018. Any charities wishing to put their names forward for selection for 2019 should submit one of our online application forms no later than December 15th 2018. You can take a look at the criteria and access the online form by clicking here.
The charities chosen for assistance in 2019 will be informed no later than January 31st 2019.
The birds in the care of Wychbold Swan Rescue Centre are already benefiting from Animal Saviours contributions. A skilled surgeon at the Webb's branch of local veterinary practice, MacArthur, Barstow & Gibbs, recently performed an operation on a swans badly damaged wing. Unfortunately the wing had to be amputated but the operation went well and the swan is now recovering and will be up and about in no time. Once it has a full bill of health it will be re-homed to a local stately home to enjoy a new life.
News Update: November 2022